I am not normally the biggest Kylie Minogue fan. I have nothing against her - I think she's cute and can hold her own on stage. Her stylist obviously dresses her well, and I kind of loved "Can't Get You Out of My Head," but I've never really seen her as a fashion superstar.
This perception changed today when I picked up my weekly Stylist magazine. This bumper issue is just fabulous! The pint sized singer is dressed by 25 of the world's greatest fashion designers (to commemorate her 25 years in music). JEALOUS!! Including a Cavalli dress designed especially for her. Yes, jealous...very jealous. She actually looks amazing in this mega fashion spread, and manages to evoke a new look, attitude and style for each of the shots. OK Kylie, you rock!
Designers participating in the spread include; Stephen Jones, Roksanda Ilincic, Sonia Rykiel, Philip Treacy, Tom Ford, Christopher Kane, Victoria Beckham, Julien McDonald, Stella McCartney, David Koma, Alexander McQueen, Roberto Cavalli, Chanel, Antonio Beradi, Richard Nicoll, Preen, Basso & Brooke, Holly Fulton, Bodyamr, Mark Fast, Peter Pilotto, Emilio Pucci, Tommy Hilfiger, and Mary Katrantzou.
I love that they used more avant garde, British designers such as Christopher Kane, Holly Fulton and Mary Katrantzou, along with such established fashion houses as Alexander McQueen, Chanel and Cavalli.
This shoot was styled by Alexandra Fullerton and shot by William Baker. If you haven't grabbed your copy by now...hurry up, there's still time! Enjoy x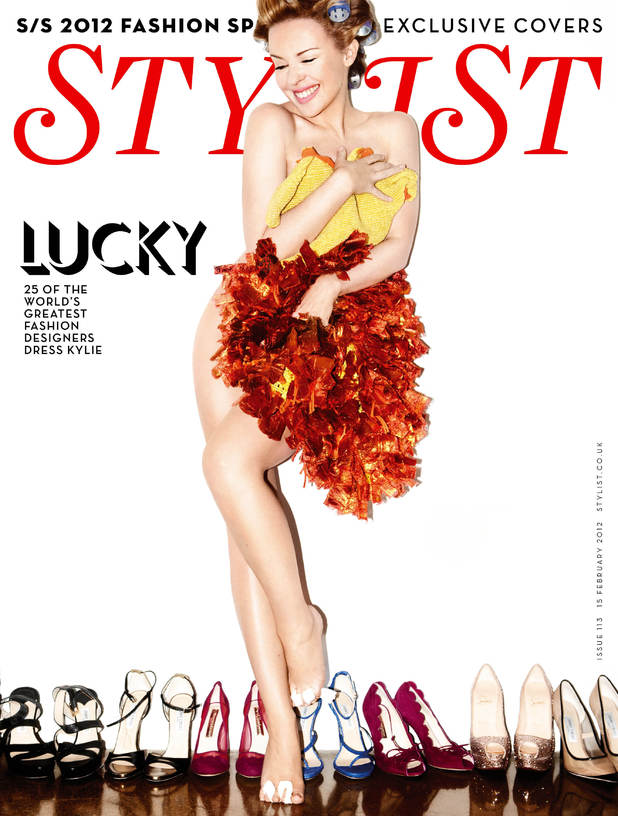 in Mark Fast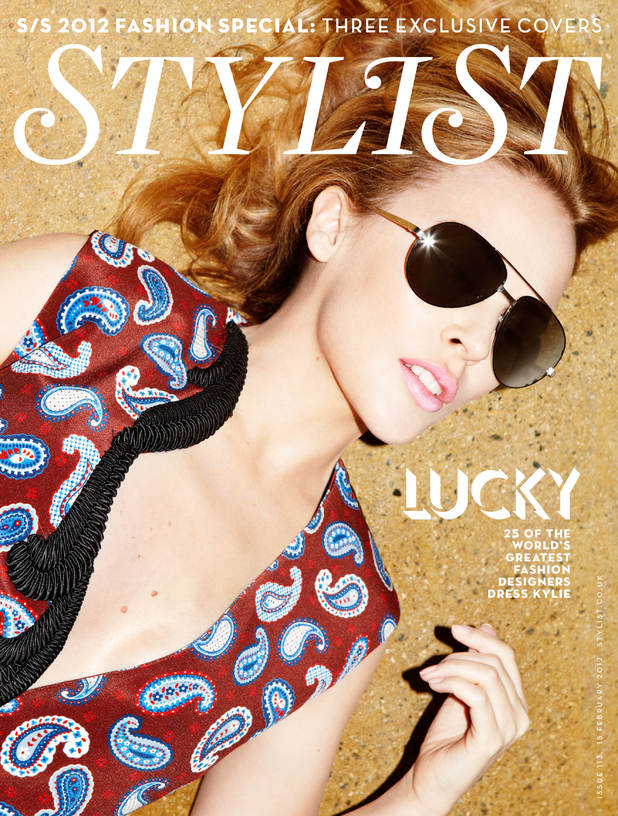 in Stella McCartney
in Emilo Pucci
in Roksanda Ilincic
in Richard Nicoll
in Sonia Rykiel
in Victoria Beckham
in David Koma