Another collaboration post, and one that I am even more excited about! If you are a reader of my blog, you will be aware that I love Mawi - the amazingly unique and total style statement jewellery designer, who creates beautiful pieces from bracelets, necklaces, rings and brooches.
And now, it has recently been announced that Mawi is collaborating with another of my jewellery loves, Disney Couture (I really am a 5 year old at heart!) - the grown up Disney jewellery range which features iconic Disney characters and attributes.
The range, called Minnie Mawi (natch) is centred around the cartoon diva, Minnie Mouse, and features her iconic and instantly recognisable black mouse ears! which features necklaces, pendants, bracelets and rings with pearls, ribbons, silvers and glittering golds, but look closer and you'll see magical Disney touches with Minnie's iconic ear silhouette repeated in the over-sized beading!
Available exclusively from ASOS at the beginning of September and from Harrods, House of Fraser and Start throughout the autumn. Prices from £32- £150. Enjoy x
Gorgeous pink crystal Minnie pendant




Stud earrings


Gold plated bracelet




Pearl ring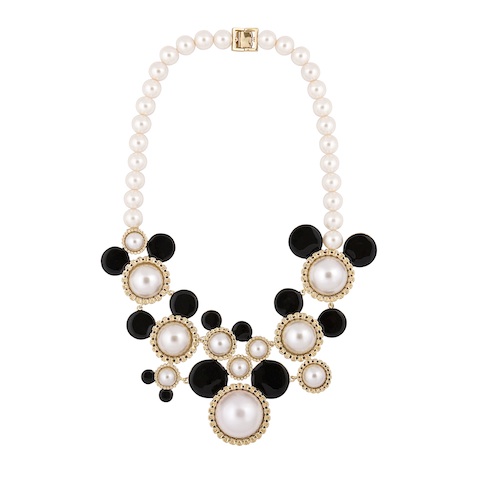 necklace