Now I am not normally a fan of the sales. Scary, stressful and so called "fashion lovers" treat every store like a jumble sale; picking items up and discarding them in a haphazard manner, whether the item costs £10 or £100. Basically, it makes me a little freaked out. I also am against buying "sale items" which are only brought out during the sale period. You don't need it, you don't want it and a lot of the time, you don't even like it that much, but, it's in the sale so YOU HAVE TO HAVE IT!!
Saying all that, I am a fan of finding jewels, items which I coveted at full price and are now amazingly half price! Also, finding things which I know will stand the test of time, are classic or will carry onto the next season's key trends. So, I wanted to share a few things that I have found and bought myself, and also pieces which I am still considering snapping up. In short, my pick of the sales!
Here's what I have found so far:
This stunning tribal dress from Warehouse is a total bargain, £60 reduced to a mere £20! I've got mine on order and can't wait to try it on. Tribal prints are always a winner and is a trend which will emerge summer after summer


This little black dress from Topshop is ideal to take you through to the next season...and black never goes out of style! Love the glittery bow detail! Bargain at £25
Love this silk playsuit by Traffic People from Topshop. It's got that great 70's feel about it which will still be big for AW11, and at £35, this is a trend you can definitely afford to invest in!
This mink suedette shorts from Miss Selfridge are a must have at £20. Wear them with gladiator sandals now and thick ribbed tights and boots in the autumn.
Just love these leather loafers from Miss Selfridge. £30...yes please!
Love this mustard yellow dress by Z Spoke by Zac Posen from the Outnet...only £79.50. This is the perfect autumn dress
This tweed blazer by Sara Berman at ASOS is the perfect jacket to keep you stylish and warm on cool summer evenings and is a steal at £160!
Love polka dots and cropped detailing...that's all really! £35 from ASOS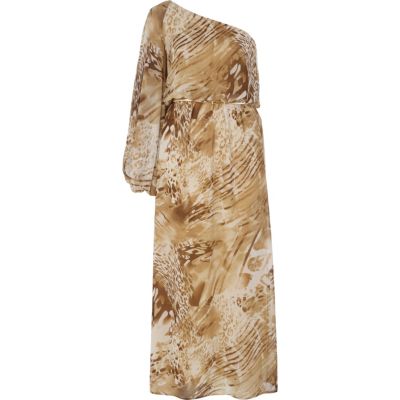 Another nod to the ever popular 70's trend...and for £15 from River Island, you can't go wrong really!!
This classic maxi by French Connection was £155 and is now £61! I picked one up for a couple of weddings I have this year and I know I'll get loads of wear from it. The slinky silk dress is flattering and beautiful, and I love the embellished halter neck - perfect for adding a touch of drama!